Keeping up with all the things you need to do around your home can be a real pain!  Here are a few things that can help you keep track of your maintenance requirements.
—>Check off the items you are interested in on the form at the bottom of this page<—
Easy Print Home Maintenance Check List
Essential maintenance items that every home owner should be aware of.  If you are neglecting these things your home may be loosing value and running up needless repair costs.
Easy Print Home Safety Check List
Is your home and family safe?  This list that is a good starting point for keeping your home and family safe!
Special Promotions And Offers
Many of our vendors offer special deals or run seasonal promotions. These range from free product upgrades, discounts or get free product with purchase offers.  Additionally several times a year  we  offer discount coupons or other deals through various online directories.  Check the "special promotions and offers" box in the form below and we will send you an e-mail whenever one of these offers is available.
---
 

Information Request Form 
please note: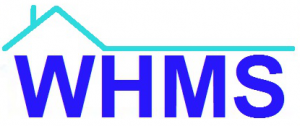 takes your privacy seriously.  Click to see our privacy policy
Don't forget to add tony@woodshms.com to your e-mail contacts