Wood's Home Maintenance Service
 a family owned and operated business |Tony Wood ♦ Principal

Office  1-919-553-7924
or for a quick response fill out our appointment request form

WHMS|BLOG is and online resource of valuable information about the upkeep of your home.  Here you will find many articles as well as questions and answers from our clients and guests to the blog.
Browse through our Home Tips page or use the search bar at the upper right to find answers to many home maintenance and repair questions.  If you have a question that's not covered submit it through our Home Talk page and we will try answer it.

We are always trying to improve our users experience.  Please help us by submitting a note in the Home Talk form to let us know:
how you like our Blog


about changes or improvements you would like to see

what subjects we should write about

any maintenance, repair or building questions you have

about projects you would like to complete on your home
---
 History of WHMS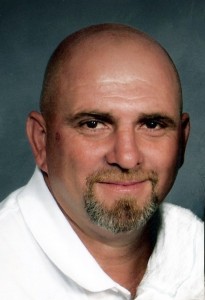 HI, My name is Tony Wood.  I originally founded Wood's Home Maintenance Service in 1989.  Back then It was just called "Home Maintenance Service."  We primarily did maintenance, repair, power washing and painting.  Because of strong customer demand we quickly branched out to provide a complete line of home maintenance, repair and building solutions.
Why did I start Wood's Home Maintenance Service?
The construction trade is in my blood!  I grew up in a family of Carpenters, Plumbers, Painters, Electricians and Roofers while Mom was sole proprietor of a country store, so it's no wonder that I started my own company.  Helping Mom in the store gave me a life long enthusiasm for meeting new people.  Couple that with experience in multiple facets of the building industry, a demand for a wide range of services and the creation of "Wood's Home Maintenance Service" was the perfect way to make my skills available to my clients.  Since our start in 1989 we have built quality and value into thousands of homes in Johnston, Wake, Sampson and surrounding counties.
What makes Wood's Home Maintenance Service unique?
When I started WHMS I quickly realized that every competitor in my field had access to all the same tools and materials that I did. I could not offer my clients exclusive products and I had no magic way of lowering my prices far below the competition. So I asked myself,        "what can you offer that the competition can't"?   The answer to that question has been the cornerstone of my business success.   I was the answer.   The only thing that my competitors can't offer is Me.  I realized that if I personally met with all my clients, and I personally performed or supervised all the work and most importantly, if I personally assumed the responsibility of assuring that each of my clients was satisfied with the work we did, then my business would be truly unique.   If you need any of our services call me (Tony Wood) and I will personally see your project through from start to finish.
Let Wood's Home Maintenance Service get started on your project today