Vinyl Handrails
Are vinyl handrails a good investment for your home? If you like low maintenance, good looks and lasting durability the answer is a resounding yes!
Handrail maintenance
An issue that most home owners have to deal with sooner or later is handrail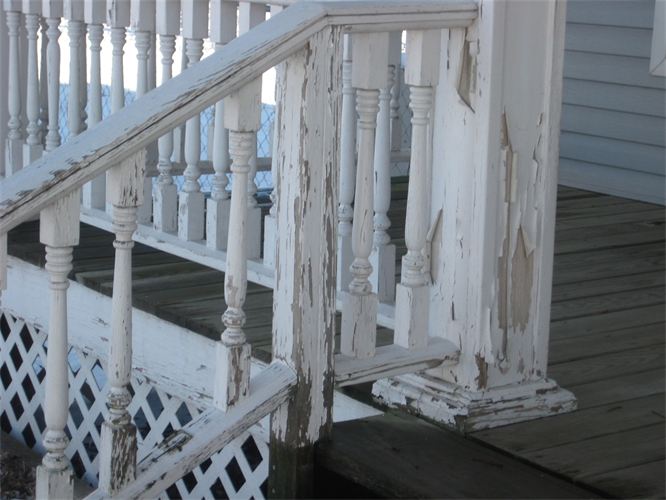 maintenance. The handrails on many new homes are built from untreated spruce which has fewer imperfections than treated material and therefore is easier to paint and has better curb appeal. Unfortunately many of these handrails start to decay within a few years, and without repairs, along with regular caulking and painting, will steadily deteriorate. This eventually results in unsightly and often unsafe handrails. Untreated wood handrails can be repaired but it is often necessary to make repairs in multiple areas to bring them back to pristine condition.
Treated wood hand rails resist decay well but are prone to warping, splitting, and checking(surface cracks). Paint does not adhere well to treated hand rails, therefore peeling or flaking paint is a common and persistent maintenance problem.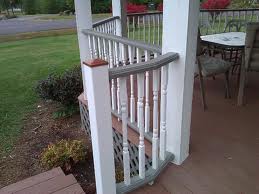 Advantages of vinyl handrails
An alternative to high maintenance wood handrails is to completely replace them with vinyl handrails. Vinyl handrails come in several styles and sizes, are very low maintenance, have excellent warranties and maintain their appearance well.
The color selection is somewhat limited, with white, tan or almond and grey, being the most widely used. The color in most brands extends throughout the product not just on the surface This along with UV stabilizers ensures durability of both the color and finish.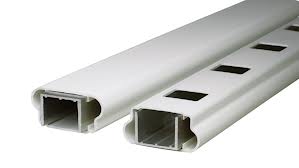 Various mounting brackets are available for secure attachment in either straight or angled stair installations. These mounting brackets along with structural aluminum rail inserts make vinyl handrails extremely rigid, providing a safe and solid feeling hand rail that won't loosen or sag over time.
Long term benefits
Vinyl handrails have a factory finish that never needs painting. Combine that with the knowledge that none of the components are susceptible to splitting, warping or decay and it is easy to see why they require very little maintenance. A quick rinse with the hose is usually all it takes to keep them looking like new. If they are located in an area that receives little sunlight, mildew may accumulate on the surface. This is easily resolved with the use of a mildew inhibiting cleaner or household bleach prior to rinsing with plenty of clear water, which will return them to like new condition.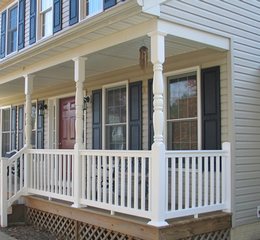 ---
Did you enjoy this post? Tell us what you think in the comments box below.
Want to see more?
Subscribe to our RSS feed or Subscribe by e-mail
Wood's Home Maintenance Service offers solutions for a wide range of building, maintenance and repair needs. Give us a call or click the button below for a free estimate.