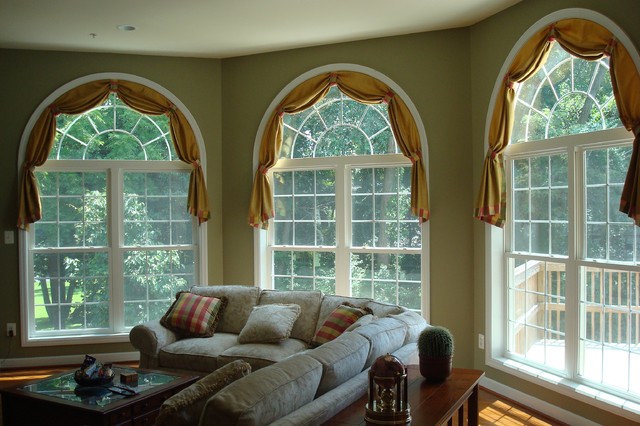 Vinyl windows are quickly becoming the standard in the building industry and for good reason. Better technology, rigorous testing, low maintenance, and solid designs have catapulted vinyl windows to the front of the window industry. Builders and realtors realize vinyl windows are a strong selling point and buyers like the low maintenance life style vinyl windows exemplify.
Vinyl windows have gained in popularity, but they are not all created equally. Different designs, features and price make research a good idea before making a purchase.
The following questions can help in choosing the right windows. What features are important in vinyl windows? Are they for a primary residence or a rental property? Is energy savings, appearance, features or function more important?
Six reasons why vinyl windows are a smart investment!
A window for every need

:
Basic entry level vinyl windows provide attractive low maintenance solutions and are often less expensive than other window types. However there is a huge selection of upgrades and configurations. Choosing specific features can result in windows that range form utilitarian to windows of exquisite style and appearance.
Window styles for any application:
Vinyl windows are now available in many styles. Single or double hung windows are the most widely used, but they are also available in sliders, casement, picture, palladian, or awning. Bay or bow windows are always popular and for those with a green thumb, garden windows are a great choice.
Energy savings:
Few products have made advancements in energy efficiency as well as vinyl windows. Vinyl is a naturally energy efficient material. Combine that with foam wrap and revolutionary warm edge insulated glass technology and the energy savings add up. Other features, such as Lo-E glass coatings and argon gas fill, along with multi-layer weather stripping and interlocking sashes add to the energy savings of vinyl windows.
Short and long term value:
Not only do vinyl windows save money on the electric bill, they reduce the maintenance associated with other window types. Glazing doesn't fall out and decay does not occur as with wood windows. Painting is not required and tilt in sashes make cleaning easy.
Hello good looking:
With clean lines, a maintenance free finish and lots of glass and grid options, vinyl windows complement both the interior and exterior of a home. Glass is available in clear, tinted, obscure, beveled and even leaded designs. Add to that, grids in flat, colonial or brass and grid patterns in square, diamond or sunburst and it's easy to create beautiful windows that complement any home.
Resale value
:
According to Remodeling magazine's 2011-2012 cost / value analysis report, vinyl windows return on investment is 71.5%, placing it above most other home improvement project returns. This does not take into account the energy savings or maintenance costs. This means that in as few as 36 months after installing new windows they can pay for themselves. (calculated using resale value percentage of 71.5 + 20%/month energy savings) Top that off with lifetime transferable warranties and both sellers and prospective buyers can have peace of mind.
Of course no window is a good investment if it is improperly installed. Wood's Home Maintenance Service has been installing windows for over 23 years. We offer some of the industry's best windows and have the knowledge and training to install them according to the manufacturers recommendations.
Wood's Home Maintenance Service offers an excellent selection of windows for every need. Contact us today and we will show you how vinyl windows can beautify your home and save you money on your utility bills.