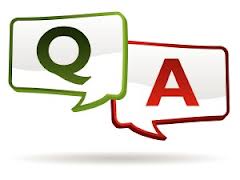 Flashing Bricks
Bud asked,
The front of my house is finished in bricks half way up from ground level, and vinyl siding to the roof. The top of the bricks, where they meet the siding, had a strip of flashing. It became warped so I removed it. Part of it was tucked under the siding, I cut off what covered the bricks.
Now I need something to replace it as the exposed tops of the bricks, with holes, are visible.
I don't want to use flashing again. Should I get one piece of siding to cover it? Would I glue it or screw it into the bricks? What about a piece of wood painted white like the siding? Or maybe some type of cement type topping over the bricks?
Hope you understand, thanks for your thoughts!
Hi Bud,
The flashing that you removed was, if properly installed, serving a vital role in keeping moisture away from the structure of your home.
Any water that can get in or behind the bricks can saturate the underlying structure resulting in mold growth and eventual decay. Damage caused by water infiltration will be hidden behind the bricks and may not be apparent until substantial damage has occurred. I cannot overstress the importance of properly addressing this problem.
The best solution and the one I strongly recommend is to have new flashing professionally installed. For best results the flashing should be a minimum of .018 to .025 inch thick aluminum coil stock extending up behind the vinyl siding at least 2 inches and completely covering the top of the brick with a 1/4 to 3/8 inch lip turned down onto the face of the brick. Adhesive caulking may be applied to the top of the brick just prior to installing the flashing to achieve a bond between the brick and flashing. Making this repair properly, will require the bottom piece of vinyl siding be removed and then replaced once the flashing is in place.
I do not recommend using a wood "cap" as it will be difficult to securely fasten it to the brick and and even more difficult to permanently prevent moisture infiltration.
If you feel you must use something other than flashing consider a solid PVC trim board such as Azek trim board or Azek deck board either should be secured with adhesive caulk and screws. If not securely caulked water will still be able to infiltrate behind the brick. This method can be made completely secure by installing a smaller piece of flashing behind the siding that laps onto the PVC or decking board. (adhesive caulking should be applied between the flashing and the "cap" board) End joints in the cap boards should be mitered and joined using adhesive caulk such as DUO-SIL adhesive caulk
Although a mortar or masonry cap is sometimes used to seal the top course of bricks this method is inappropriate for this application and should not be used.
I hope I have been of some service to you on this matter.
Good luck with your repairs!
---
Did you enjoy this post? Tell us what you think in the comments box below.

Want to see more?
Subscribe to our RSS feed or Subscribe by e-mail
Wood's Home Maintenance Service offers solutions for a wide range of building, maintenance and repair needs. Give us a call or click the button below to contact us today for a free estimate.