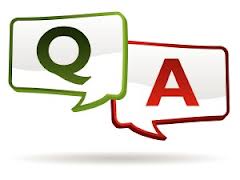 Extension Cord
Hi,
My question is about what size extension cord to use. I am considering buying an electric chain saw. The two I am looking at are a 9 amp 14 inch, and 16 inch 12 amp. They would be used for cutting tree branches up to 4 inches in diameter. The label on my heavy duty extension cord says: 10 A, 125 V, 1250 W. Is it heavy enough for either or both of these saws, if not, what kind of cord should I get?
Thanks,
Joanne
Hi Joanne,
The extension cord should be rated at least as high as the tool you purchase. So the 10 amp. will work for the 14 inch saw but you should use at least a 12 amp or higher for the 16 inch saw.
It is not that the lower amperage cords will not run the saw but it can cause the cord and the saw to over heat resulting in premature failure of the saw or extension cord. It could also trip breakers or blow fuses and in some instances cause an electrical overload severe enough to start a fire.
Using multiple extension cords to extend your reach, even of the correct amperage can also lead to the same problems listed above. Use one extension cord rated at equal or greater amperage than the tool for safest operation.
Hope I have been of some help in this matter,
Tony
---
Did you enjoy this post? Tell us what you think in the comments box below.

Want to see more?
Subscribe to our RSS feed or Subscribe by e-mail
Wood's Home Maintenance Service offers solutions for a wide range of building, maintenance and repair needs. Give us a call or click the button below to contact us today for a free estimate.