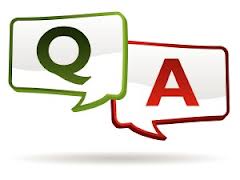 Vinyl Windows with T-111 Siding
Robert asked
I want to build a shed using vinyl windows with T-111 siding. There is no other sheathing under the siding so how should I frame the window openings so the windows don't leak and how do I cover up the nailing flange on the windows

Robert,
There are several methods of installing vinyl windows with T-111 siding. One of the simplest and most maintenance free methods is to utilize vinyl brick mold to seal and
cover the nail flange. I recommend using vinyl windows that do not have built in J-channel. If it does have a built in J-channel extra care must be exercised to ensure a good seal between the J-channel and the vinyl brick molding.
Frame window opening to the rough opening size recommended by the window manufacturer
Install T-111 siding with window openings cut out to the same size as framing
Wrap jamb with plastic vapor barrier that covers framing and extends about 3 or 4 inches onto the t-111
Apply a liberal bead of caulk on the window wrap all the way around the window opening
Set the window in the opening ensuring that the caulking seals the window flange to the wrap on all sides and nail the window in place
Apply a continuous bead of caulk on the face of the nailing flange centered over the nails/nail slots and another bead on the adjacent side of the window jamb
Cover the nailing flange by installing vinyl brick molding around all four sides of the vinyl window in a "picture frame" configuration
Use PVC glue or adhesive caulking on the corner miters to prevent water infiltration
Caulk the exterior of the brick mold to seal it to the siding/window wrap with special emphasis on the top
For increased weather protection install a metal or vinyl drip cap over the window
This method will make the window installation watertight, mostly maintenance free and allow for replacement of the window if needed without having to disrupt the siding. Routine maintenance such as caulking and painting will extend the life of the shed indefinitely.
---
---
Did you enjoy this post? Tell us what you think in the comments box below.

Want to see more?
Subscribe to our RSS feed or Subscribe by e-mail
Wood's Home Maintenance Service offers solutions for a wide range of building, maintenance and repair needs. Give us a call or click the button below to contact us today for a free estimate.