TimberTech decking vs. Genovations decking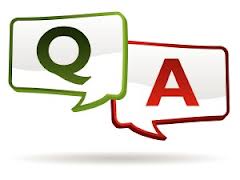 Hi Tony,
TimberTech vs. Genovations decking question:
We are rebuilding our deck. Have looked into lots of products. We've ruled out Trex and several others. Have been leaning towards TimberTech but just found out about Genovations decking.
Can you tell me which is the best product and why? Also pros and cons?
Thanks,
Vimal

Hi Vimal ,
Typically I consider size, shape, location, budget and how it will be used as well as many other factors when making recommendations to a client. Not knowing any of those things I still feel I can make some salient points about your decking options. Keep in mind that my focus is not just on aesthetics. I have seen and been called to repair many decks that were beautiful when completed but quickly required maintenance either from the use of inferior components or through poor design and construction. I believe that a deck built from components with a 20 or 25 year warranty should not just be standing at the end of that time but should still be solid and relatively nice looking. Many years of construction experience have given me some insight into which materials and construction practices will result in great looking, long lasting and low maintenance decks.
TimberTech decking
TimberTech decking has a 25 year warranty which is consistent with similar products, and with my expectations for a reasonable life span of decking components. Considering that maintenance consists of only an occasional cleaning this is an amazingly long life expectancy for a product that is subjected to year round weather extremes.
One recommended method of fastening TimberTech decking is by face screwing the boards using stainless or coated decking screws designed for composite decking. Hidden fasteners are another option but usually require wider spacing of the boards than I prefer and all hidden fastener systems present greater difficulty in replacing damaged boards than does face screwing. Face screwing Timber Tech decking with coated composite decking screws pulls each board securely to the joist completely eliminating movement that may lead to wear and eventual squeaking of the floor when walked on.
If decking screws are installed in a consistent manner they do not detract from the looks of the deck. Ensuring that each screw is driven to the proper depth and that they are spaced properly on each board is important for looks and holding power. Of paramount importance in maintaining aesthetics though, is to keep all the screws in a straight line down each joists. A wandering screw line draws attention and displeases the eye.
Stainless steel screws will last indefinitely without rusting and might seem to be the obvious choice for either face or hidden fasteners, but I prefer coated composite decking screws with a star drive head. Coated screws will hold up as long as the decking and unlike the much softer stainless screws will not strip the head if they hit a knot in the floor joist while being installed. Also if a TimberTech decking board ever needs replacing the easily stripped stainless screws can quickly transform an otherwise simple task into a frustrating and time consuming ordeal. Incidentally, I recommend saving or purchasing a few extra pieces of whichever decking you choose. Accidents do happen and over the life of your deck if you find that you need to replace a piece or two you will be happy that it is already on-hand.
TimberTech decking products have many of the benefits of wood with few of wood's drawbacks. It is dense enough to withstand wear and impact as well as most wood, yet unlike wood, is not susceptible to splitting, warping, excess shrinkage, loose or missing knots, decay or insect damage. Also the freeze thaw cycle has minimal impact on it's performance.
Genovations decking
I have no first hand experience with Genovations decking but I have seen similar products on display in some of my vendors showrooms. I have also been approached by a couple of start-up companies hoping to persuade me to promote similar products to my clients. I must say that so far I am not overly impressed with any products that are similar to Genovations.
The whole purpose of a tong-in-groove fastening system is to hide the fasteners; but if a board is ever replaced it must have the nail flange ripped off to allow insertion into the opening left from removing the damaged board. With no nail flange it must now be fastened through the face rendering that board conspicuously different than the others or it must be face drilled with large enough holes to allow the screws to drop through and be installed in the bottom of the channel. The larger holes that remain in the face must now be plugged at each joist, again leaving either a conspicuously different looking board or at a minimum a problem board prone to loosing hole plugs. It is possible that a provision has been made for fastening a repaired board from the bottom but I would be skeptical of the strength and durability of any such design until it had been thoroughly explained.
On two occasions I have walked on this style decking and both times is squeaked underfoot. One area was a private pier; the noisy and constant squeaking with every step was beyond terrible. The other area was a showroom display which also squeaked quite audibly when walked on but nothing like the pier. Not having worked with this type decking, I am unsure if the squeaking was due to poor installation practices or an inherent flaw in the design but my conclusion was that even a perfect installation job could still result in an undesirable amount of noise that would likely only get worse with time.
The dual wall and i-beam design of Genovations is no doubt strong enough for foot traffic and most patio furniture. As promoted it may well be cooler at the surface on hot days and certainly should cool down faster than solid composite will. I am concerned however that the thin double wall structure would be venerable to breaking under impact, especially in cold climates. I can visualize the corner of a piece of dropped fire wood striking the thin wall of the decking and the image does not end well.
The warranty seems impressive and a quick online check did not turn up any red flags about this product. I am concerned that if the Genovations decking line is too new or is not a big seller it may be redesigned or discontinued altogether, having who knows what effect on the warranty.
One other concern I have is water runoff from the deck. The tong-and-groove boards appear to fit tightly together. If there are low spots in the deck framing such as a sagged floor joist it is possible that water could pond on the surface of the deck until it slowly dripped out or evaporated.
Of the two choices I believe TimberTech decking will prove to be more durable and less prone to maintenance issues.
I hope I have given you some points to think about that may be of some benefit in choosing the best components for your deck.
Best regards,
Tony
---
Did you enjoy this post? Tell us what you think in the comments box below.

Want to see more?
Subscribe to our RSS feed or Subscribe by e-mail
Wood's Home Maintenance Service offers solutions for a wide range of building, maintenance and repair needs. Give us a call or click the button below to contact us today for a free estimate.