Cripple Studs
Cripple Studs – short studs installed above a header or below a window sill or saddle. If the header is tall enough to reach the top plate no cripple studs are required. In addition to their load bearing function, cripple studs maintain the uniform spacing of the wall studs upon which the interior and exterior wall coverings are attached.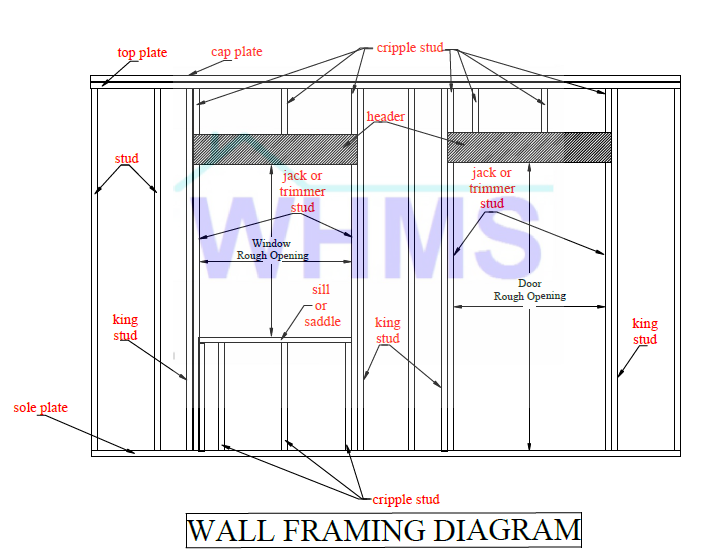 ---
Did you enjoy this post? Tell us what you think in the comments box below.

Want to see more?
Subscribe to our RSS feed or Subscribe by e-mail
Wood's Home Maintenance Service offers solutions for a wide range of building, maintenance and repair needs. Give us a call or click the button below to contact us today for a free estimate.

Be Social - please like and share
« Back to Glossary Index