Header
Header – a load bearing beam in a wall that spans an opening such as a window or door and transfers the load it bears to the jack studs upon which it rests.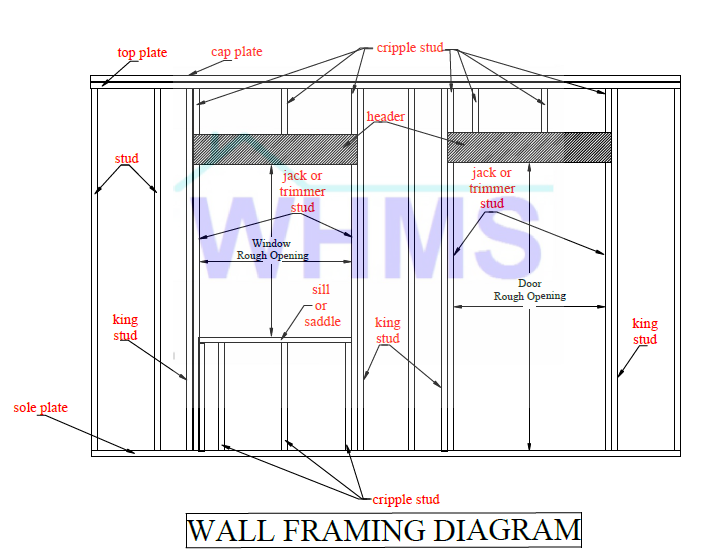 ---
Did you enjoy this post? Tell us what you think in the comments box below.

Want to see more?
Subscribe to our RSS feed or Subscribe by e-mail
Wood's Home Maintenance Service offers solutions for a wide range of building, maintenance and repair needs. Give us a call or click the button below to contact us today for a free estimate.