A rigid strip of wood, iron or other material used to strengthen or support the surface or surfaces to which it is attached.
A strip of wood, iron or other material fastened to a wall which supports or provides a fastening point for other items such as cabinets or shelving. A french cleat features an angled or protruding top edge, that when fastened to a wall will support a cabinet or other item fitted with a matching upside down cleat. The two cleats fit together in a manner that uses the weight of the item to pull the mating cleats tighter together and against the wall.
A block or strip of wood, metal, or other material, fastened to a surface to serve as a check or support
A strip of metal, wood, or other material, fastened across a surface, such as a ramp or angled roof, to provide sure footing or prevent tools or material from sliding.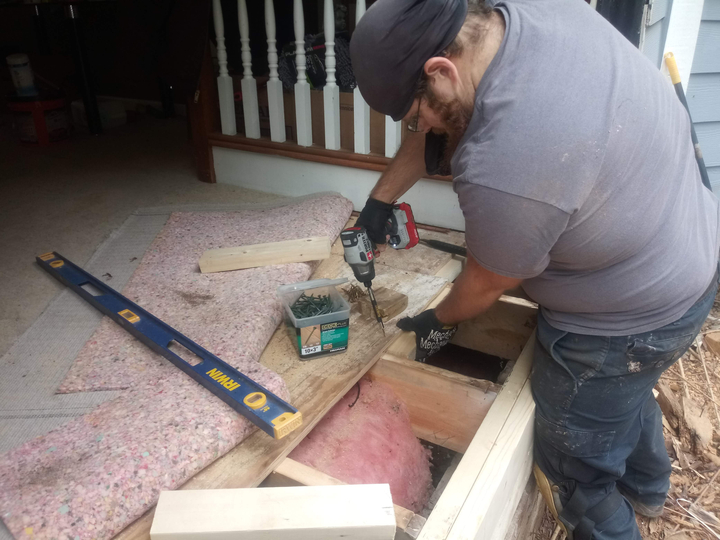 ---
---
Wood's Home Maintenance Service offers solutions for a wide range of building, maintenance and repair needs. Click the button below to contact us today for a free estimate.

---