Quarter round molding
Quarter round molding – a convex molding that has a cross section in the form of a quarter circle with an equal width and height. Similar to and often interchangeable with shoe molding which has a slightly dissimilar width and height. Both quarter round molding and shoe molding are generally used to hide a gap between horizontal and vertical planes such as where the flooring and base board meet.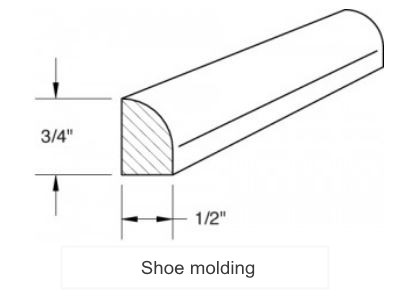 ---
Did you enjoy this post? Tell us what you think in the comments box below.

Want to see more?
Subscribe to our RSS feed or Subscribe by e-mail
Wood's Home Maintenance Service offers solutions for a wide range of building, maintenance and repair needs. Give us a call or click the button below to contact us today for a free estimate.