FrameSaver Jamb
FrameSaver Jamb – A patented, rot resistant exterior door system consisting of an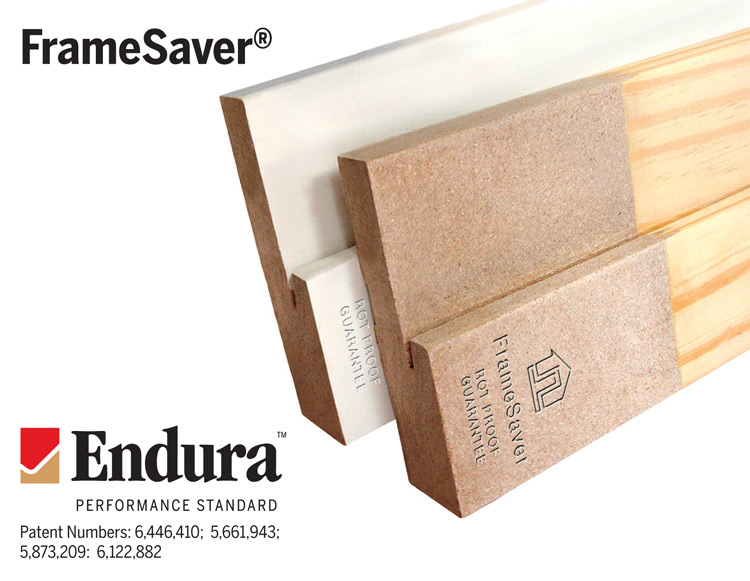 engineered composite material finger jointed onto the bottom of the door frame. This renders the bottom of the door frame impervious to decay or insect damage. The remainder of the door frame is made of wood which has the rigidity required to support the weight of the door slab and provide a stronger mounting surface for the lock set and dead bolt strike plates.
FrameSaver jambs are often combined with vinyl brick molding to make the door even more decay and insect resistant.
---
Wood's Home Maintenance Service recommends and installs door units featuring FrameSaver jambs. Contact us today for a free estimate.