Vinyl Brick Molding
Vinyl brick molding – trim molding applied to the exterior frames of windows and doors made from polyvinyl chloride, a synthetic plastic polymer commonly referred to as PVC. This type brick molding has the same shape as traditional wood brick molding but is highly resistant to decay and insects. It can be machined and fastened using the same methods as wood brick molding.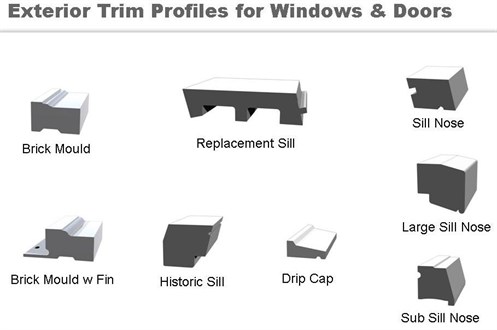 ---
Did you enjoy this post? Tell us what you think in the comments box below.

Want to see more?
Subscribe to our RSS feed or Subscribe by e-mail
Wood's Home Maintenance Service offers solutions for a wide range of building, maintenance and repair needs. Give us a call or click the button below to contact us today for a free estimate.