Jamb
framing – In general, the framing members that make up a window or door opening consisting of the king studs,trimmer studs and header. When describing the individual components of a window or door opening, "jamb" usually refers to the king and trimmer studs.
window and door units – The vertical or side frame of a window or door unit is called the jamb. The top frame is called the head or head jamb and the bottom frame is called the sill on window units and the threshold on door units.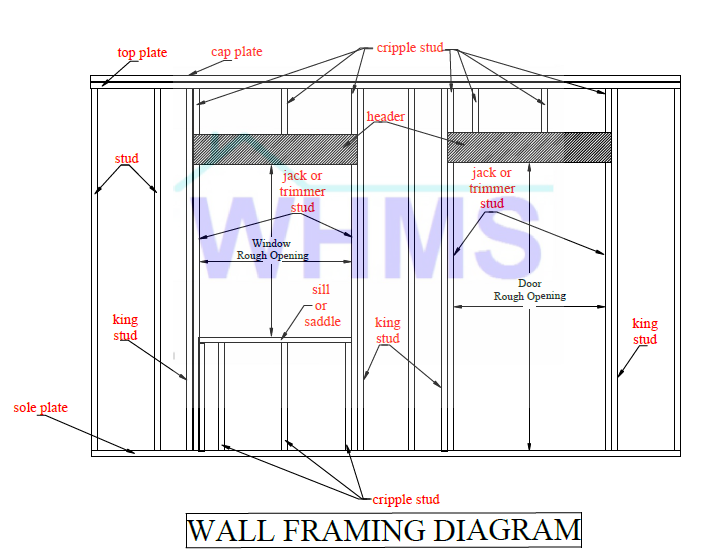 ---
Did you enjoy this post? Tell us what you think in the comments box below.

Want to see more?
Subscribe to our RSS feed or Subscribe by e-mail
Wood's Home Maintenance Service offers solutions for a wide range of building, maintenance and repair needs. Give us a call or click the button below to contact us today for a free estimate.